For over ten years, we've run hundreds of workshops all across South Yorkshire — both online and in-person, at libraries, community centres, with housing associations and various charities — with an emphasis on equipping communities with the resources to retain and share knowledge gained about day-to-day technology such as desktop and laptop computers, as well as mobile devices…some learning groups still run their own meetups to this day!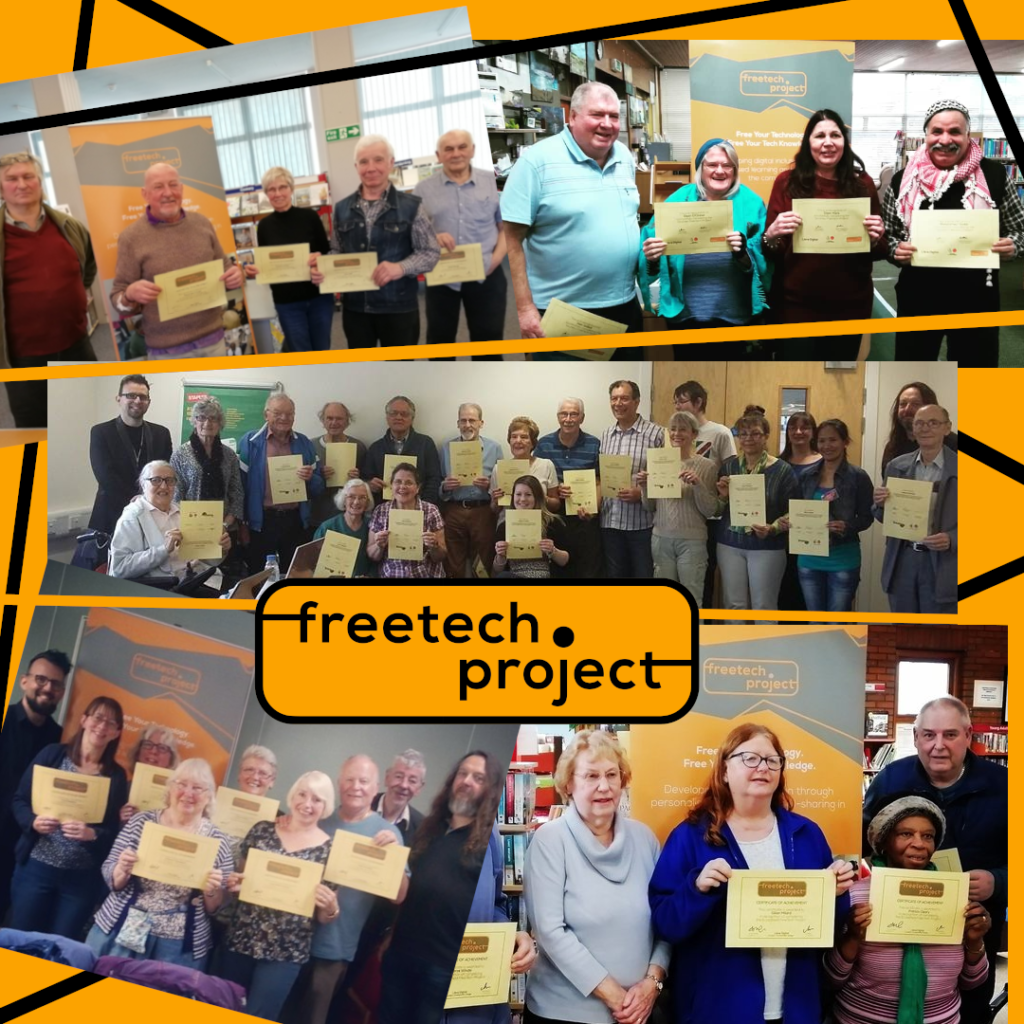 Whether it be accessing information, or simply creating — at home, as a hobby, in local groups, or in the workplace — technology is an important part of our daily lives, but we believe in technology designed to meet each of our needs, where each of us make informed choices and customise our hardware and software to suit our individual preferences on privacy, security, and more: tech where we're in control, rather than feeling like the tech itself is running away in control of things without us.
We believe technology, as important as it is, needs to be accessible to as many people as possible — whether it be promoting better internet connectivity or computer re-use, or even just discussing complex technology in plain language. We try and utilise grant funding to keep our workshops free or "pay-as-you-feel," and demystify tech in a fun, friendly, and informal way, welcoming both absolute beginners and even passionate computer geeks hungry for more knowledge to learn and share. What one person isn't familiar with, the next person may well be — and that's why we nurture environments where skill-sharing is utilised as well.
This ethos of sharing expands beyond our learning modules — we enjoy partnering and sharing resources with other organisations, and we promote free and open source software as much as possible. We believe the digital commons is important to preserve, protect, and promote, where communities create, share, and utilise technology free from the commodification culture of profit-driven corporations.
All of our learning modules adopt a pay-as-you-feel approach. Your donation to the FreeTech Project helps support keeping our workshops free for the community. Please click here to help support us.
The FreeTech Project is strictly not-for-profit, run by a small, dedicated team of volunteers and various freelance facilitators.
Mastodon
Click here to read our mission, vision and values.
FreeTech Project is the trading name of Libre Digital, a not-for-profit limited company, no.07210149.