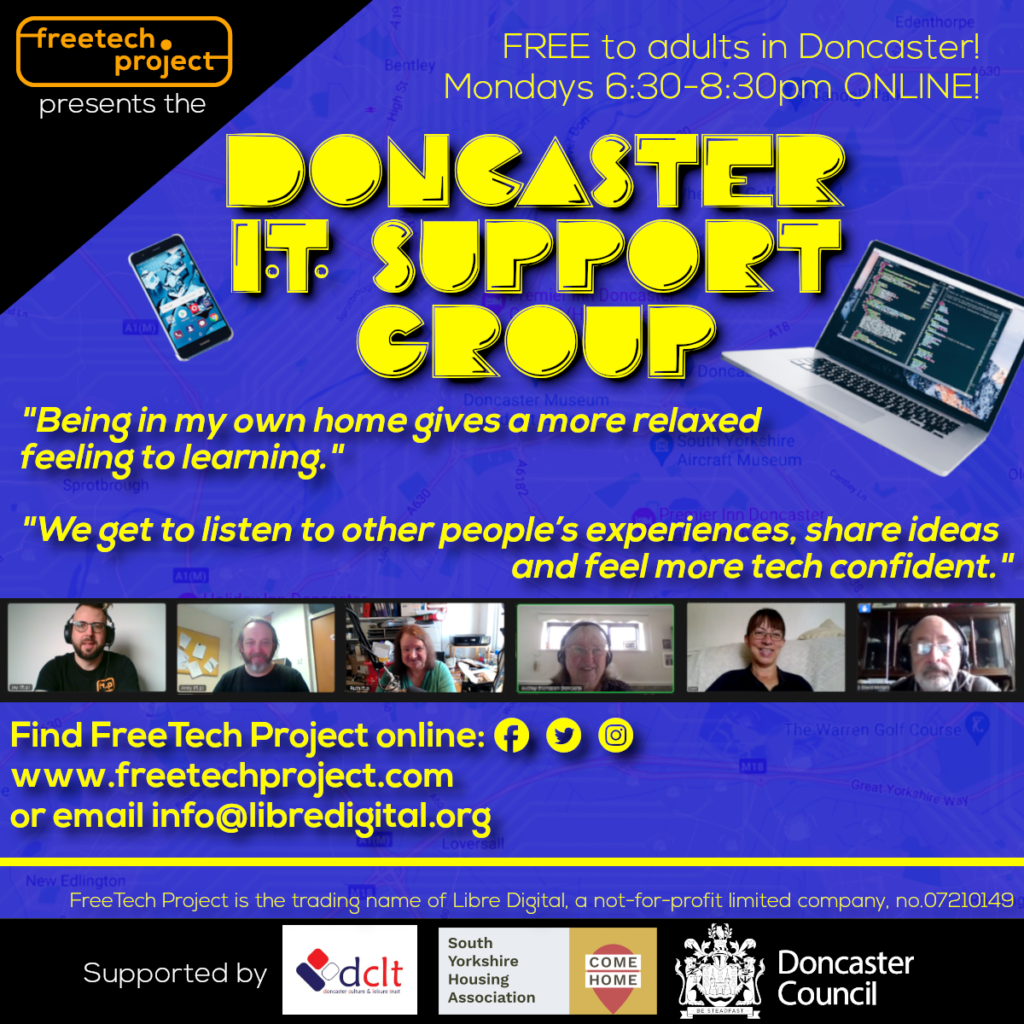 The FreeTech Project is pleased to announce that from September 13th, adults in the area will be able to join the Doncaster I.T. Support Group – a fun and informal way of learning about technology on Zoom with our friendly facilitators, where participants can ask questions and share solutions, taking tech knowledge back into their household, group, or community!
The workshops are free to join thanks to support from Doncaster Culture & Leisure Trust, South Yorkshire Housing Association, and Doncaster Metropolitan Borough Council.
Jay, FreeTech Project's Workshops Coordinator, said:
We're really excited to be able to connect people across Doncaster from the comfort of their own home – and teach topics from online privacy and security, to social media, free software and more – where these skills can be retained and shared with others. We've helped groups, from Bentley to Edlington, continue in the long-term, and participants will have the opportunity and knowledge to even set up their own local I.T. support group too, if they'd like!
Those interested can sign up for our free newsletter to be kept up-to-date on the workshops or simply email info@libredigital.org to register for free online.
For a taste of what we've done before, you can watch the case study below: