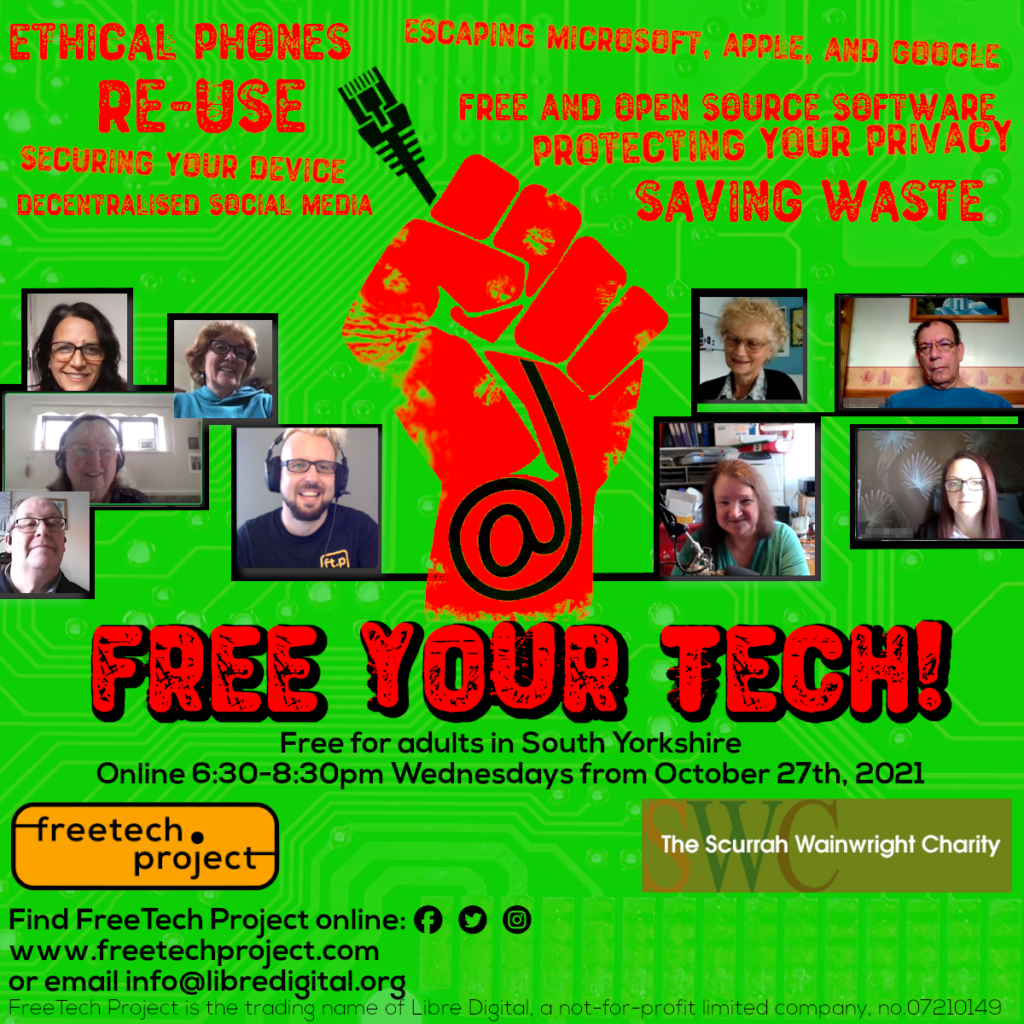 FreeTech Project are very proud to announce a series of twelve workshops dedicated entirely to an ethical approach to technology: Free Your Tech!
Whether you're a campaigning group, a community organisation, or an individual wanting to better protect your digital privacy and security while avoiding the big companies and saving as much waste (and money) as possible, this will be enlightening — with tangible examples, step-by-step tutorials, and discussions.
Our facilitators Ruth and Jay will look at subjects from more ethical mobile device options and bringing back to life old laptops, to protecting your privacy online and free-and-easy alternatives to Microsoft, Apple, Google and Facebook — to name a few.
The twelve workshops run Wednesdays 6:30-8:30pm from October 27th but participants can join whichever workshop they want, whenever they want — from the comfort of their own home, as they take place online via Jitsi Meet.
Thanks to support from The Scurrah Wainwright Charity, workshops are free for adults based in South Yorkshire. If places are available, Friends of FreeTech Project can also attend.
Those interested can sign up for our free newsletter to be kept up-to-date on the workshops or simply email info@libredigital.org to register for free online.