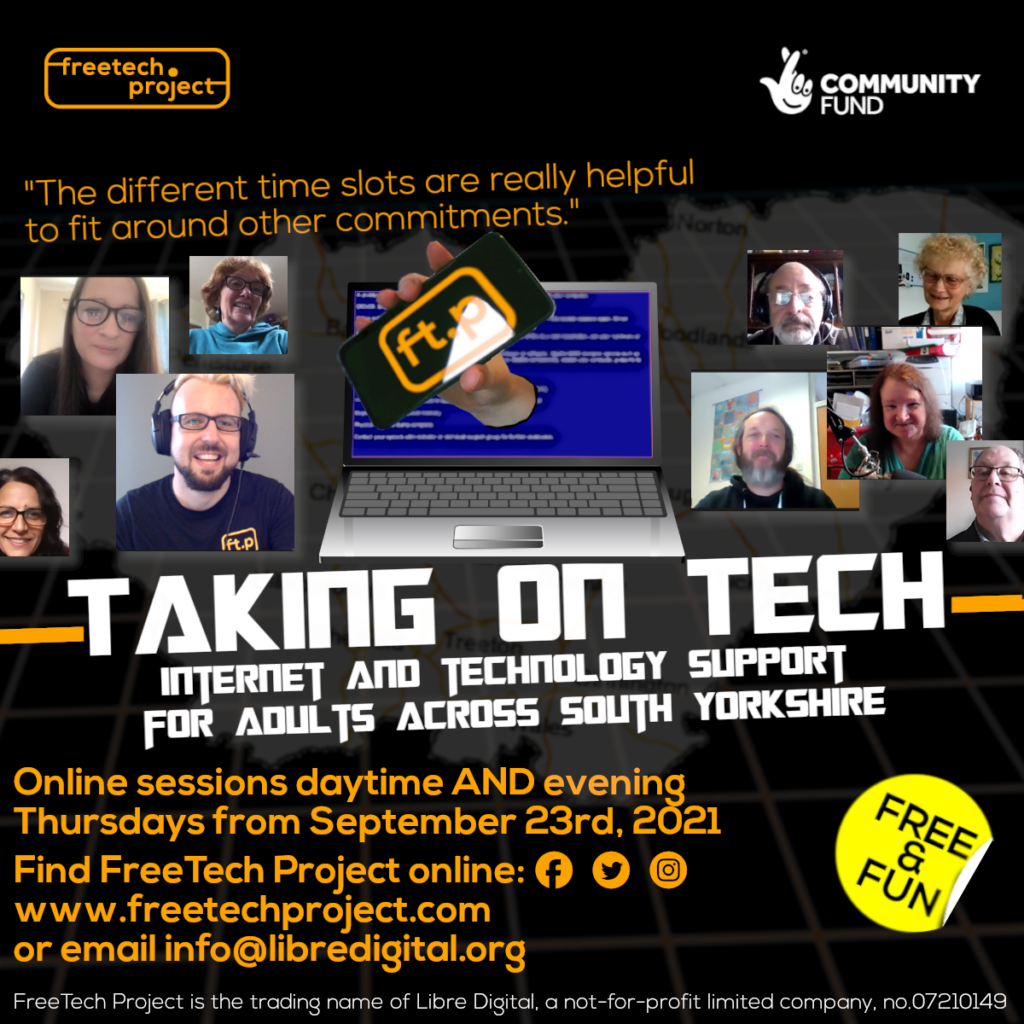 For only the second time in our existence, the FreeTech Project are offering technology workshops and support for adults all across the entirety of South Yorkshire! What's more, there are both daytime and evening sessions available for the first time – those interested can sign up for free, and simply choose what to attend!
So that adults in Barnsley, Rotherham, Doncaster and Sheffield can all attend at the same time, from the comfort of their own home, the workshops take place via video conferencing online – a convenient and fun way to connect, get to grips with communicating over the internet, and access a wealth of information from our friendly facilitators on topics from maintaining devices and managing files, to protecting privacy and avoiding scams, as well as much, much more for the absolute beginner or even those more comfortable but keen to expand their knowledge of desktops, laptops, mobiles, apps and operating systems.
Our Workshops Coordinator, Jay, said:
This is really exciting for us because thanks to support from the National Lottery Community Fund we're able to offer free support every week for adults across South Yorkshire right into next spring – and at any time folks can join us to take on tech topics and transform their knowledge in a fun and relaxed environment!
Those interested can sign up for our free newsletter to be kept up-to-date on the workshops or simply email info@libredigital.org to register for free online.