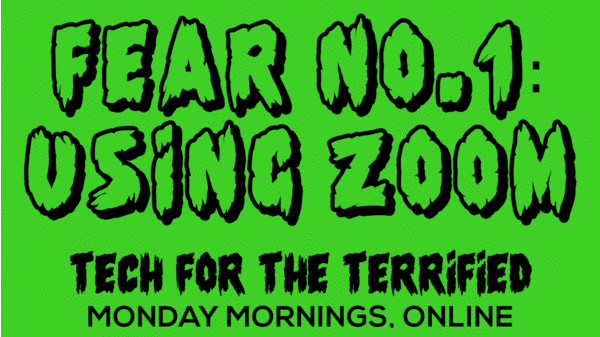 Thanks to support from The JG Graves Charitable Trust, we are pleased to announce that our Tech for the Terrified workshops for adults in Sheffield have been extended for an additional eight free sessions!
Each week takes on a different "fear": Zoom, devices, files, browsers and websearch, social media, scams, invasion of privacy, and "Big Tech" companies.
Workshops run Monday mornings to enable participants to face the week fear-free!
Our Workshops Coordinator, Jay, said:
We're really pleased to be able to offer these free workshops for adults across the city, where we aim to empower tech users to feel in control and dispel any fears folks may have about our set topics and other concerns they've got when using technology.
Those interested can sign up for our free newsletter to be kept up-to-date on the workshops or simply email info@libredigital.org to register for free online.